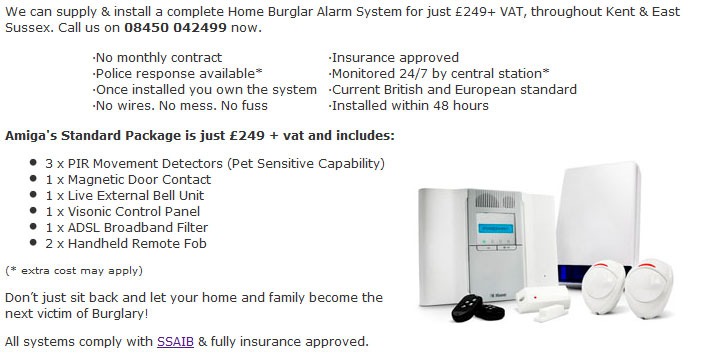 General Home Security Tips
Regardless of whether you decide to get a burglar alarm installed, here are some valuable home security tips:
Window Security: It is important to ensure that the windows are fully secured because this is a common area through which burglars and robbers try to break in.


Door Security – This is perhaps the crux as far as a good and foolproof security system is concerned. One has to ensure that the doors are fully secured with the right kind of alarm system that is proven and totally foolproof.


Having the right security lights which will get activated when some untoward happens is also very important. This calls for a clear understanding of the protection area and the type of lighting systems that should be used.


If you have a garden, then it all the more important to have adequate protection to it because this is the most common area where burglars and other criminals hide before and after the happening of an event.


Last but not the least, choosing the right CCTV camera location is of paramount importance because they could help in real time monitoring of the entire protected area. They can also help in sending messages or calls should something untoward be taking place.


Next : Home Security Videos >