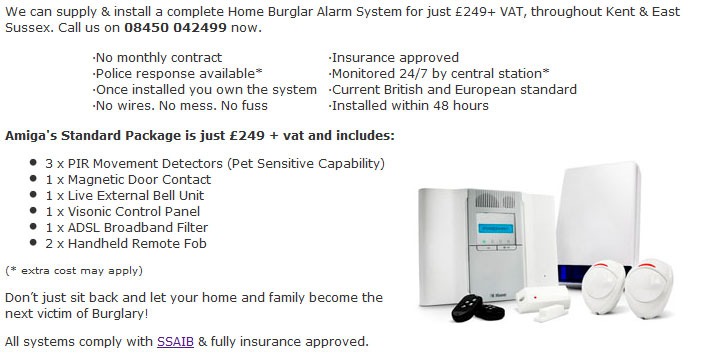 How To Choose The Right Alarm Installer
Whenever one decides to go in for a suitable alarm installer, they should keep in mind that the alarm system conplies with the stringent stipulations laid down by the various statutory monitoring and standards authorities.
There are some reputed inspection and approval authorities in UK whose standards have to be met, such as NSI or SSAIB. There are also some approved British standards that have to also be taken into account.
Some applicable British Standards include:
BS 8418:2010 Installation and remote monitoring of detector-activated CCTV systems. Code of practice
BS 8243:2010 Installation and configuration of intruder and hold-up alarm systems designed to generate confirmed alarm conditions. Code of practice
BS EN 50131-1:2006+Amendment 1:2009 Alarm systems. Intrusion and hold-up systems. System requirements
BS 8484:2009 Code of practice for the provision of lone worker device (LWD) services
BS 7984:2008 Keyholding and response services. Code of practice
Next : General Home Security Tips >