Protect Your Home & Family With Burglar Alarms Fitted From £300+Vat In The Brighton Area
We can supply & install a complete Home Burglar Alarm System for just £300+ VAT, in Brighton and throughout Kent & East Sussex. Call us on 08000 199622 now.
·No monthly contract
·Police response available*
·Once installed you own the system
·No wires. No mess. No fuss
·Insurance approved
·Monitored 24/7 by central station*
·Current British and European standard
·Installed within 48 hours

Amiga's Standard Package is just £300 + vat and includes: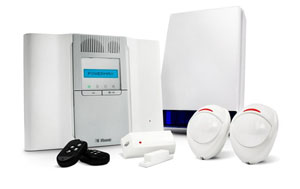 3 x PIR Movement Detectors (Pet Sensitive Capability)
1 x Magnetic Door Contact
1 x Live External Bell Unit
1 x Visonic Control Panel
1 x ADSL Broadband Filter
2 x Handheld Remote Fob
(* extra cost may apply)


Don't just sit back and let your home and family become the next victim of Burglary!

All systems comply with SSAIB & fully insurance approved.



---
Choosing Your Home Alarm
Crime statistics show that on average there are between 50 and 70 reported burglaries every month in the central Brighton area alone. (Source http://www.ukcrimestats.com/Constituency/65787) The total in the year May 2013 - April 2014 was 802 break ins. Clearly there is a need to protect your property and do all you can to make a potential robber think twice about targetting your home.

Obviously, there are quite a few studies that have confirmed the fact that a well thought out and well installed intruder alarm system can go a long way in helping reduce robberies and burglaries.
However, it can be very difficult to choose the right system given the fact that there are so many options available out there in the market. Hence, it is important to have a clear idea about the various attributes and characteristics that should be kept in mind while choosing the right home alarm. To begin with, let us try and understand more about the main systems that are currently in vogue.
Next : Types of Intruder Alarm >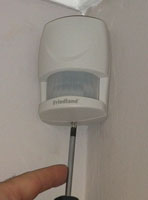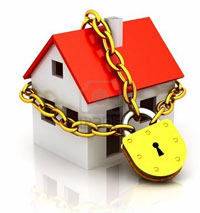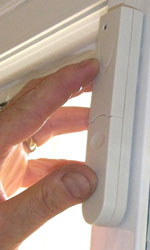 Areas We Cover:
Lewes
Hove
Kemptown
Brighton Marina Village
Southwick
Patcham
Preston
Saltdean
Rottingdean
Falmer

Shoreham
Peacehaven
Newhaven
Withdean
Ovingdean
Portslade
Ditchling
Lancing
Worthing
Burgess Hill
Additional things to consider when choosing a security system
Look around your property to find out exactly how many door &windows you need to make secure. Discover places that are potential locationsfor keypads and the control panel. Near the front door is usually a suitable place to get a keypad. Close to or in your bedroom your bed is additionally a place that is recommended.This can tell you how much the cables have to be routed to detectors for a wired alarm system.

Keep in mind: it is not easy to put in a security system that is hardwired in houses which have been constructed.

Ask yourself if you'd like a security system that is monitored. A more affordable option would be to set up a self-tracking system that can dial your private telephone and other chosen phone numbers in the event an alarm is triggered by the alarm system.

Consider your family's day to day movements . Do you frequently get up in the middle of the night to visit the toilet or get a bite to eat? Have you got a pet that roams your house? Have you got precious items which may need more advanced security equipment, including surveillance cameras, photo detectors, artwork protection, etc.

These circumstances help determine the kind of movement detectors as well as other security devices you will need as well as the way they are going to be set up.It should have the ability to track your whole house whether you decide on a wireless or a hardwired system.

Bear in mind that when your choice is a system that is wired, the installer must drill holes. The transmission range should be big enough to cover your whole home as well as the system needs to have the ability to cover the zone farthest if you decide on a wireless system.

Also, select something which may include private and panic crisis buttons.The security system you decide on must be user friendly. Check that adding users or new codes is one that everybody in your family can easily learn and an easy procedure.